Blue Pearl & Gems Lariat
Hinerava's Poésie Collection presents an exquisite Gemstone lariat set in 18K yellow gold with eighteen beautiful blue Tahitian Pearls. Gemstones include bl;ue and white Topaz. Length: 29cm. One of a kind.
You may also like…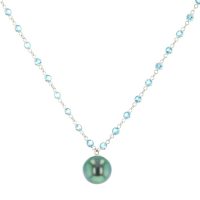 Blue Topaz Pearl Necklace
Hinerava's Poésie Collection features a Blue Topaz Single Pearl Necklace, 6.9 carats, set in 18K white gold and finished with an exceptional Tahitian pearl. Length : 46 cm.
USD 3447 . EUR 2983
Add to cart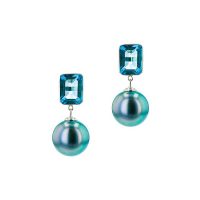 Blue Topaz Pearl Earrings
Hinerava's Poésie Collection features majestic blue Tahitian pearl earrings with emerald cut blue topaz, 8.02 carats, set in 18k white gold. Length: 2.5 cm
USD 2136 . EUR 1849
Read more