Keshi & White Sapphire Lace Earrings
Hinerava's Privilège Collection features a one of kind Keshi & White Sapphire Lace Earrings, composed of 5 grams of exceptional multicolor Tahitian keshis, bezeled in 1.2 carats of white sapphires set in 6.56 grams of 18K white gold. Length: 7.5cm
You may also like…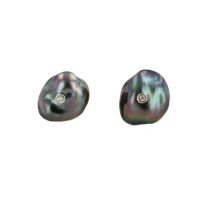 Lace Keshi Bracelet
Hinerava's Privilège Collection features an exquisite Keshi Bracelet, composed of 94 exceptional multicolored Tahitian Keshi between 5 and 7 mm, set in 18K white gold. Keshi weight is 27.5 grams. This is a one of a kind jewel.
Read more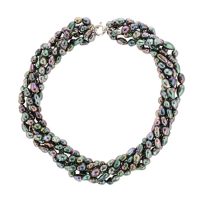 Keshi Aubergine Torsade Necklace
Hinerava's Privilège Collections presents a unique and exceptional Keshi Torsade Necklace made of aubergine keshis, set with an 18K white gold clasp. Keshi weight is 121.3 grams. This is a one of kind jewel.
Add to cart