Multi Keshi Pearl Silver Bangle
Hinerava's Element Collection features a multi band keshi bangle, linking 4 open branches finished with 8 exquisite keshi pearls, set in silver.
You may also like…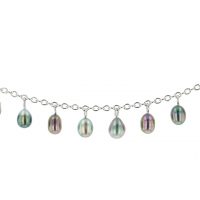 Keshi Charm Bracelet
Hinerava's Elements Collection presents a timeless bracelet made of exceptional colored keshis set in sterling silver. Length is 14 cm adjustable to 18 cm.
USD 1095 . EUR 966
Add to cart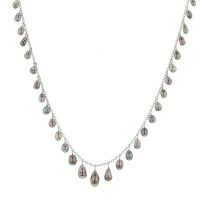 Keshi Charm Necklace
Hinerava's Elements Collection presents a charming necklace featuring 31 Tahitian keshis charm set in sterling silver. Length : 46 cm
USD 1429 . EUR 1261
Add to cart