Multicolor Pearl Necklace
Hinerava's Signature Multipastel Necklace presents a unique and exceptional Tahitian pearl strand featuring 39 pearls, from 9 to 11mm. Each pearl is carefully selected for color, size, and shape, and arranged in a pastel composition. This necklace is an exquisite work of art and is finished with a diamond gold clasp, 0.114 carats set in 18K yellow gold.
You may also like…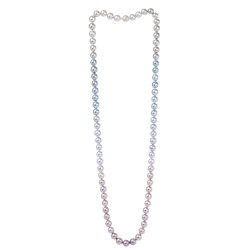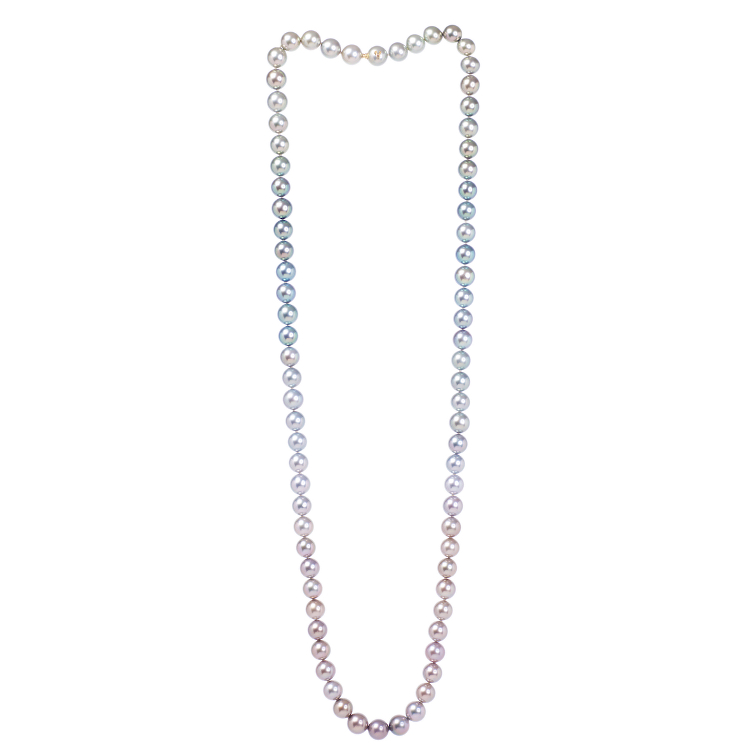 Pastel Ombre Sautoir
Hinerava's Signature Collection features a striking multicolored pastel Tahitian pearl necklace, composed of 77 pearls that flow perfectly from pistachio, aquamarine, lavender, and rose pearls. The sautoir length necklace is a testament to the beautiful natural colors of Tahitian pearls and its composition is a true work of art.
USD 24683 . EUR 24733
Read more