Toi & Moi Adjustable Lariat White Gold
Hinerava's Signature Collection features an adjustable "Toi & Moi" Tahitian pearl lariat necklace in 18K white gold. The rare and carefully selected 15 mm Tahitian pearls are beautifully contrasting while two gold center bars allow for the length of the necklace to be adjusted in the front and in the back (total length is 32 inches).
You may also like…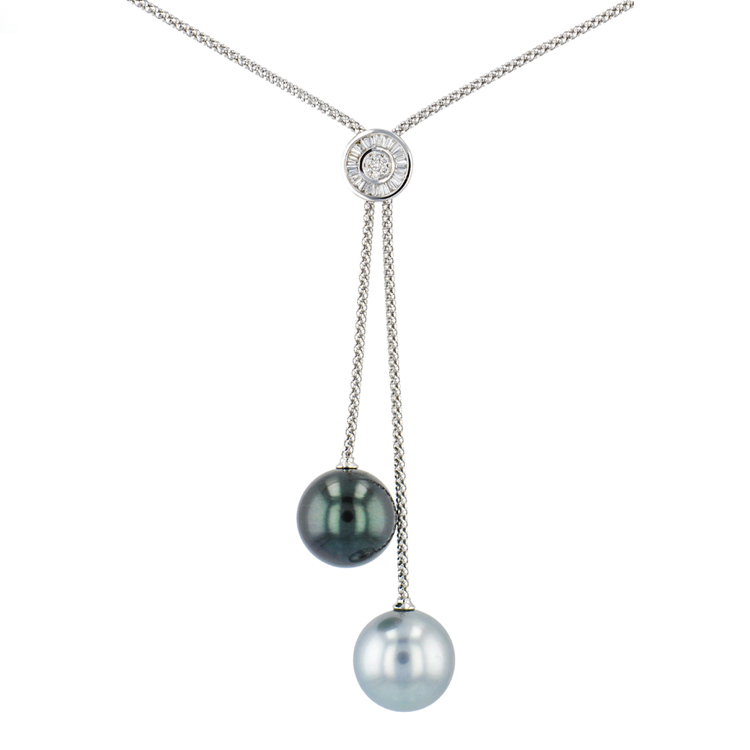 Toi & Moi Diamond Pearl White Gold Necklace
Hinerava's Signature Collection presents timeless elegance in its original Toi & Moi lariat necklace, featuring a sliding diamond embellishment which allows for length versatility. The sliding center piece is adorned with brilliant cut diamonds surrounded by baguette cut diamonds, with a total of 0.353 carats. Two exquisite Tahitian pearls are expertly selected to contrast in color, thus epitomizing its name "Toi & Moi" (You & I). The necklace is in 18K White Gold, and measures 30 cm.
USD 6010 . EUR 5252
Add to cart