XO Diamond Pearl Ring
starting at USD 2749 . EUR 2642
Hinerava's Signature Collection features an elegant diamond ring, paved with white diamonds, 0.18 carats, set in 18K white gold with an exceptional 8 mm Tahitian pearl. A modern design for everyday wear.
You may also like…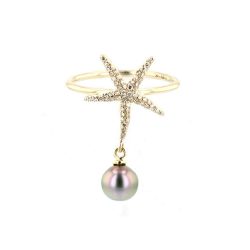 Diamond Starfish & Keshi Ring
Hinerava's Signature Collection feature a striking Starfish & Pearl Ring. The starfish has pavé white diamonds, 0.15 carats, set in 14K yellow gold and finished with an exceptional Tahitian keshi.
starting at USD 2007 . EUR 1929
Select options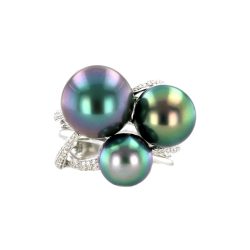 Tri Color Diamond & Pearl Ring
Hinerava's Privilège Collection features a one of a kind diamond & pearl ring composed of 3 exceptional Tahitian pearls, 0.45 carats of brilliant diamonds, set in 18K white gold.
Out of stock
Select options