Chrysoprase & Diamond Adjustable Toi & Moi Necklace
Hinerava's Signature Collection presents an exquisite chrysoprase & diamond adjustable pearl necklace, featuring a sliding center piece with a 1.27 carats chrysoprase gem adorned with white diamonds, 0.05 carats, which allows for length versatility. Two exquisite Tahitian pearls are expertly selected to contrast in color, thus epitomizing its name "Toi & Moi" (You & I). This simply sophisticated necklace set in 14K yellow gold, is minimalistic and always elegant. Lenght: 60 cm.
You may also like…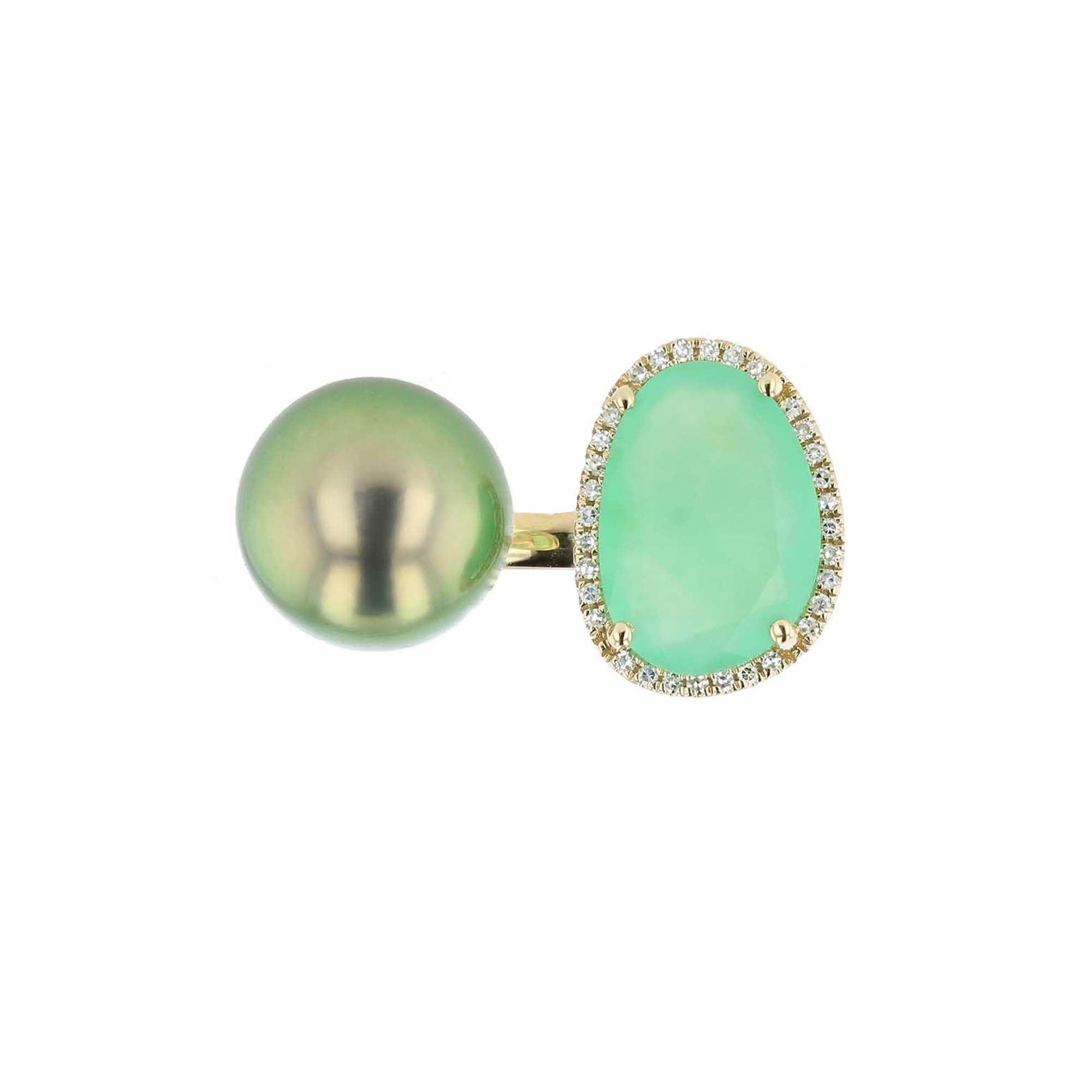 Chrysoprase & Diamond Open Ring
Hinerava's Poésie Collection presents an exceptional open ring made of a unique chrysoprase, 4.16 carats, haloed with brillant diamonds, 0.3 carats, and a lustruous Tahitian pearl carefully chosen to complement the chrysoprase. This in-between-the-finger style ring is set in 14K yellow gold. A quintessential Hinerava design that is romantic and ever so elegant.
starting at USD 4973 . EUR 4694
Select options