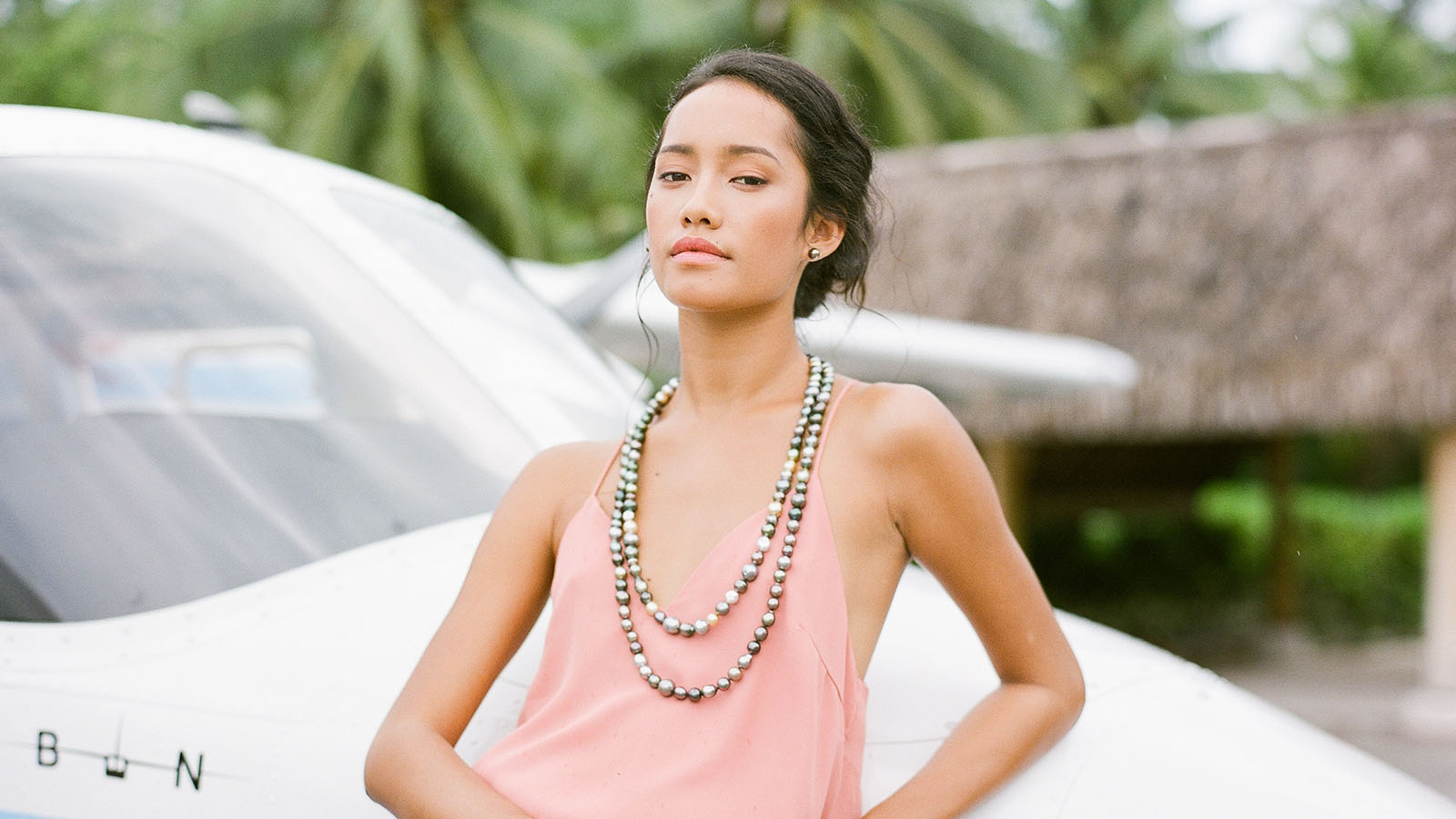 Pearl Jewelry - Pearl Strands

Each of Hinerava's pearl strands is a work of art, exuding elegance and classic beauty.
Their creation requires patience, skill, and dedication. Strands of pearls with uniform color, luster, shape and size
can take decades of harvests and months of sorting to cull the requisite pearls.
Hinerava offers perfectly matched pearl strands of rare colors of Tahitian pearls, that require a keen sense of composition.
Similar to a piece of art, Hinerava's multicolored strands are meticulously studied works which convey composition
through one or more elements of unity, balance, contrast, rhythm, and movement.
Blue Pearl Strand
This Hinerava Blue Pearl Strand is composed of 31 blue toned Tahitian pearls in various shapes, valued in ABC category and measuring 13 to 14mm. Each pearl is carefully selected for its color, shape and size, while the overall composition recalls the various shades of Polynesian lagoons. This necklace has Hinerava's signature pearl twist clasp system, with Hinerava's 18K white gold logo inlaid in a pearl that attaches into an other pearl to securely close the necklace. Length: 44cm
USD 7770 . EUR 7334
Add to cart