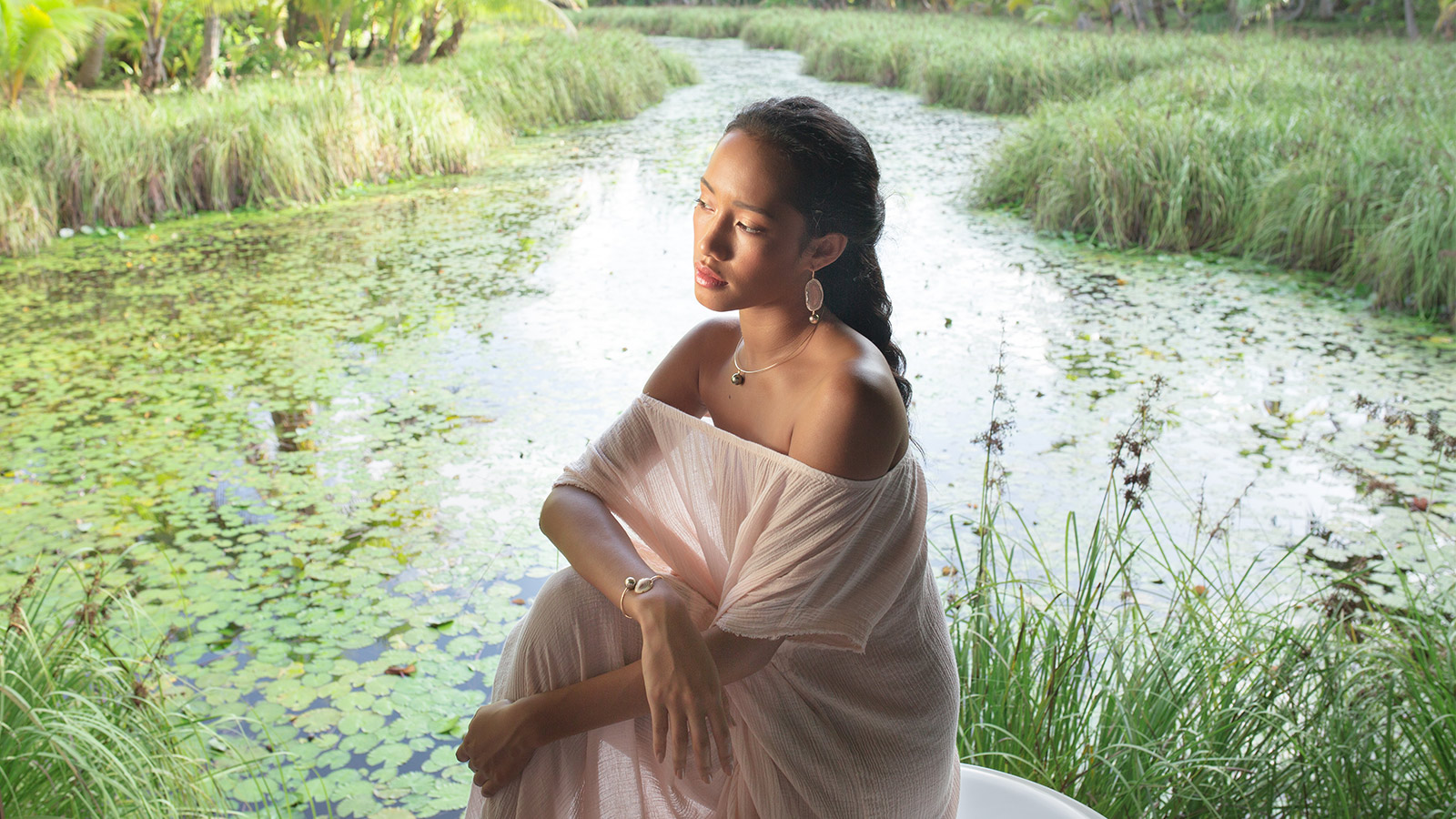 Poésie Collection

An expression of Hinerava's romantic imagination, the Poésie Collection is an ode to femininity and grace.
Sparkling and colorful gems are harmoniously matched to a rainbow palette of pearls in elegant designs that accompany women day after day. Dazzling colors suffuse the Poésie Collection, offering a reflection of Hinerava's bright and light-hearted aesthetics.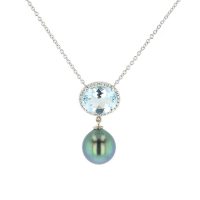 Aquamarine & Diamond Necklace
Hinerava's Poésie Collection presents an exquisite necklace made with a brilliant aquamarine, 2.32 carats, adorned with diamonds, 0.07 carats, and matched with an exceptional Tahitian pearl, set in 14K white gold. A quintessential Hinerava design that is romantic and ever so elegant. Length: 39 cm with a 5 cm extension chain.
USD 3762 . EUR 3319
Add to cart