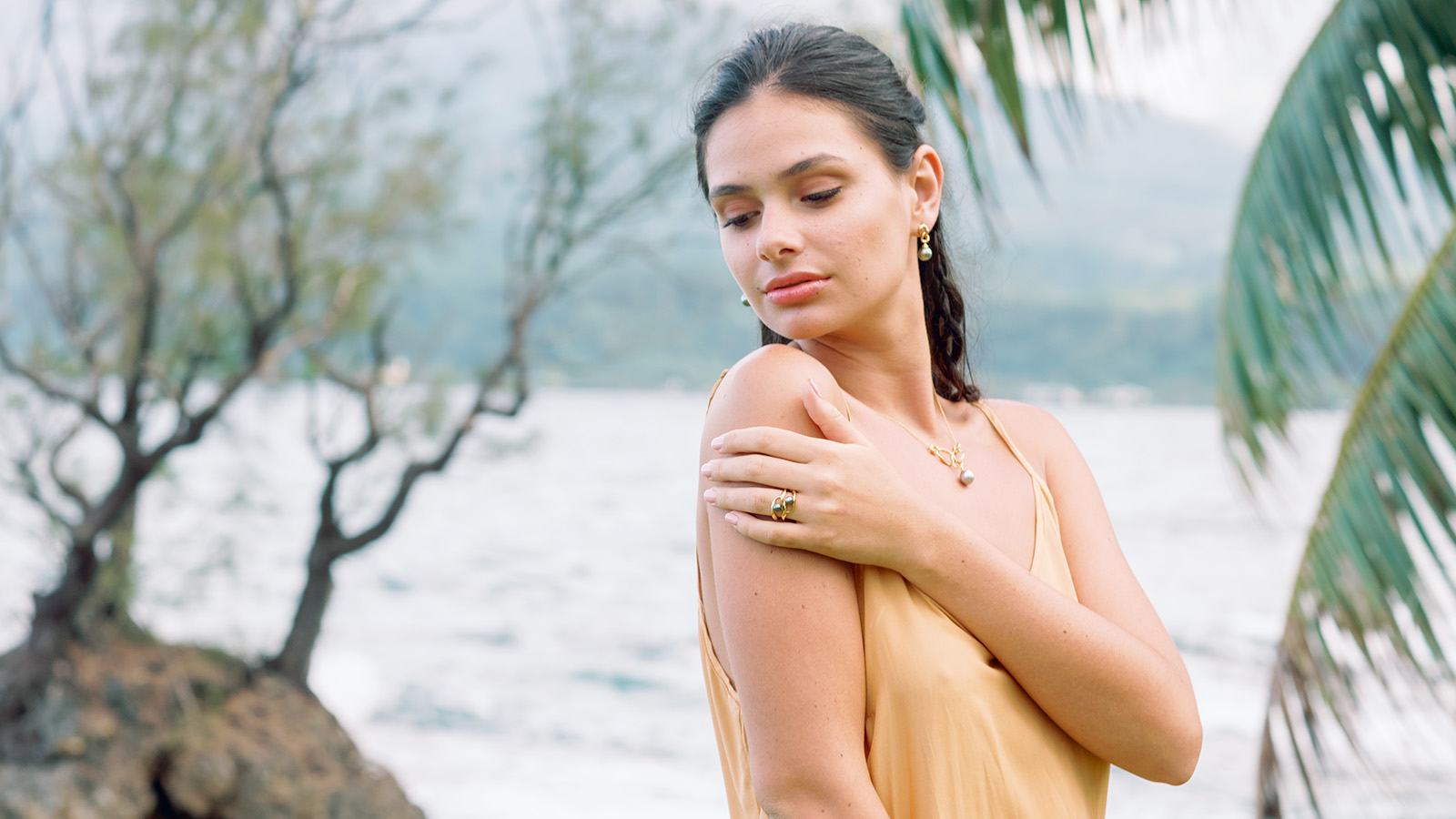 Elements Collection

The Elements Collection reflects the quest for vitality and movement through jewels that are inspired by nature. Organic shapes and raw textures accentuate the authentic properties of Tahitian pearls. The Elements Collection offers creations that convey fluidity and eternal freshness, virtues that characterize Hinerava's pursuit of natural beauty.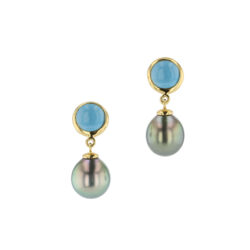 London Blue Topaz Cabochon Earrings
Hinerava's Elements Collection presents this elegant pair of London blue topaz cabochon earrings, set in vermeil, with splendid 9mm Tahitian pearls. A modern Hinerava design to match with your favorite outfit. Length: 2cm.
USD 505 . EUR 478
Add to cart