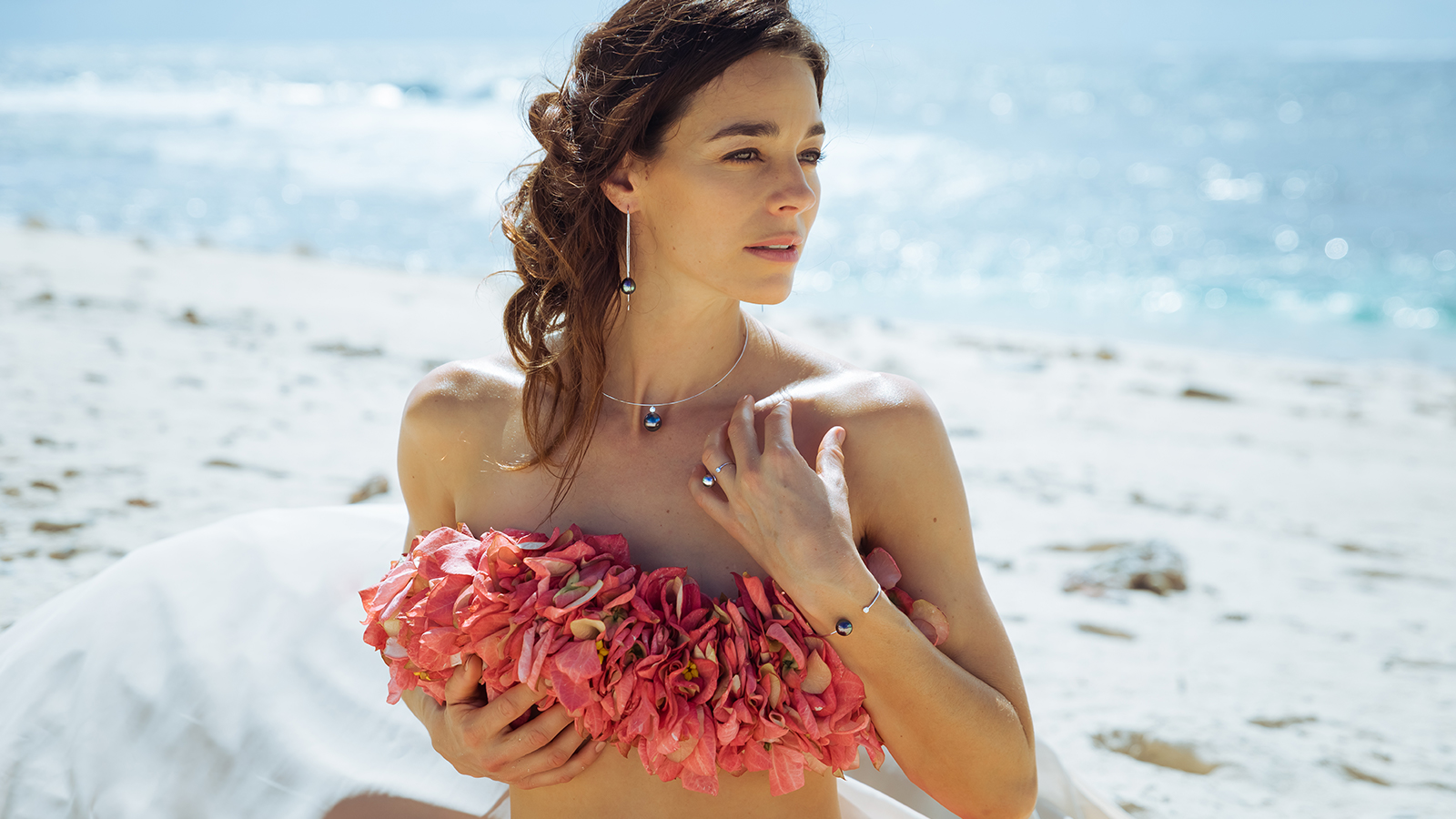 Signature Collection

A celebration of traditional designs blended with modern sensibilities, the Signature Collection perpetuates eternal elegance. Diamonds bestow their sparkle on sleek curves and iconic creations that honor lustrous pearls. The Signature Collection is a testament to Hinerava's virtues of grace and savoir-faire.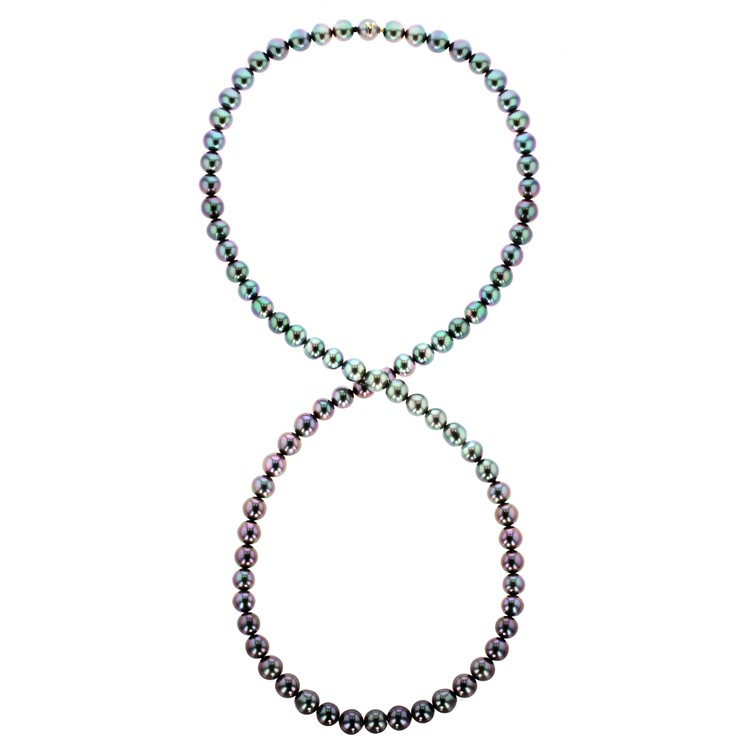 Dégradé Tahitian Pearl Sautoir
Hinerava's Signature Dégradé Pearl Sautoir is a unique Tahitian pearl necklace featuring 84 pearls composed in an ombré flow of colors from aubergine to blue. Each 10mm pearl was carefully selected for its exceptional color and lustre within the composition. This necklace is an exquisite work of art and is finished with a diamond gold clasp, 0.1 carats set in 18K yellow gold.
USD 25943 . EUR 23109
Add to cart