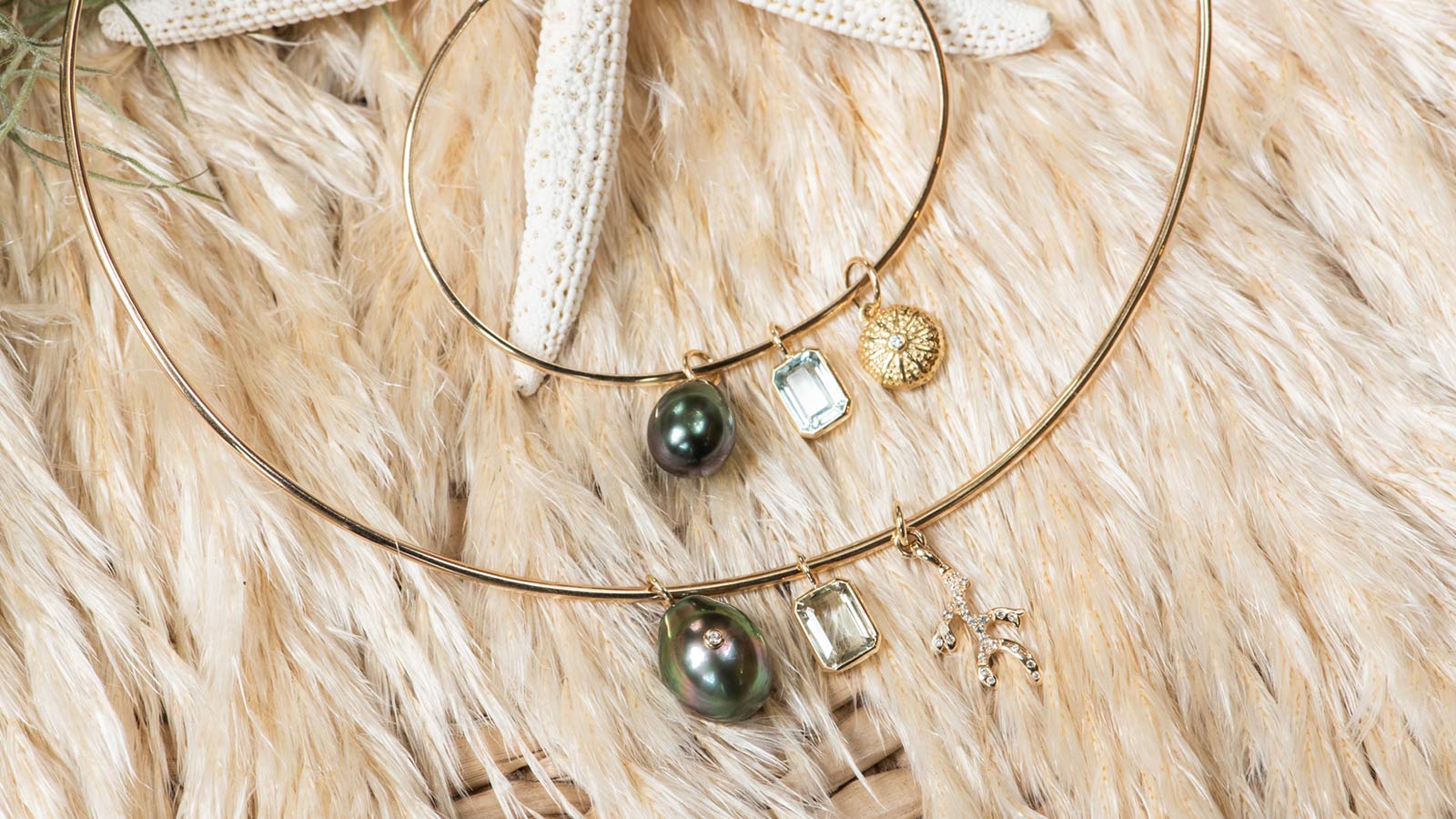 Coquina Collection

Coquina is a sedimentary rock that is composed of an assortment of fragmented shells that time has cemented together.
A favorite stone in our designer's geologic studies, Coquina has found its place as one of Hinerava's quintessential jewelry lines.
Thus, the Coquina Collection represents the agglomeration of shells and bits of natural elements through charms
that are meant to tell your story, just as the components of a coquina stone tell its origin.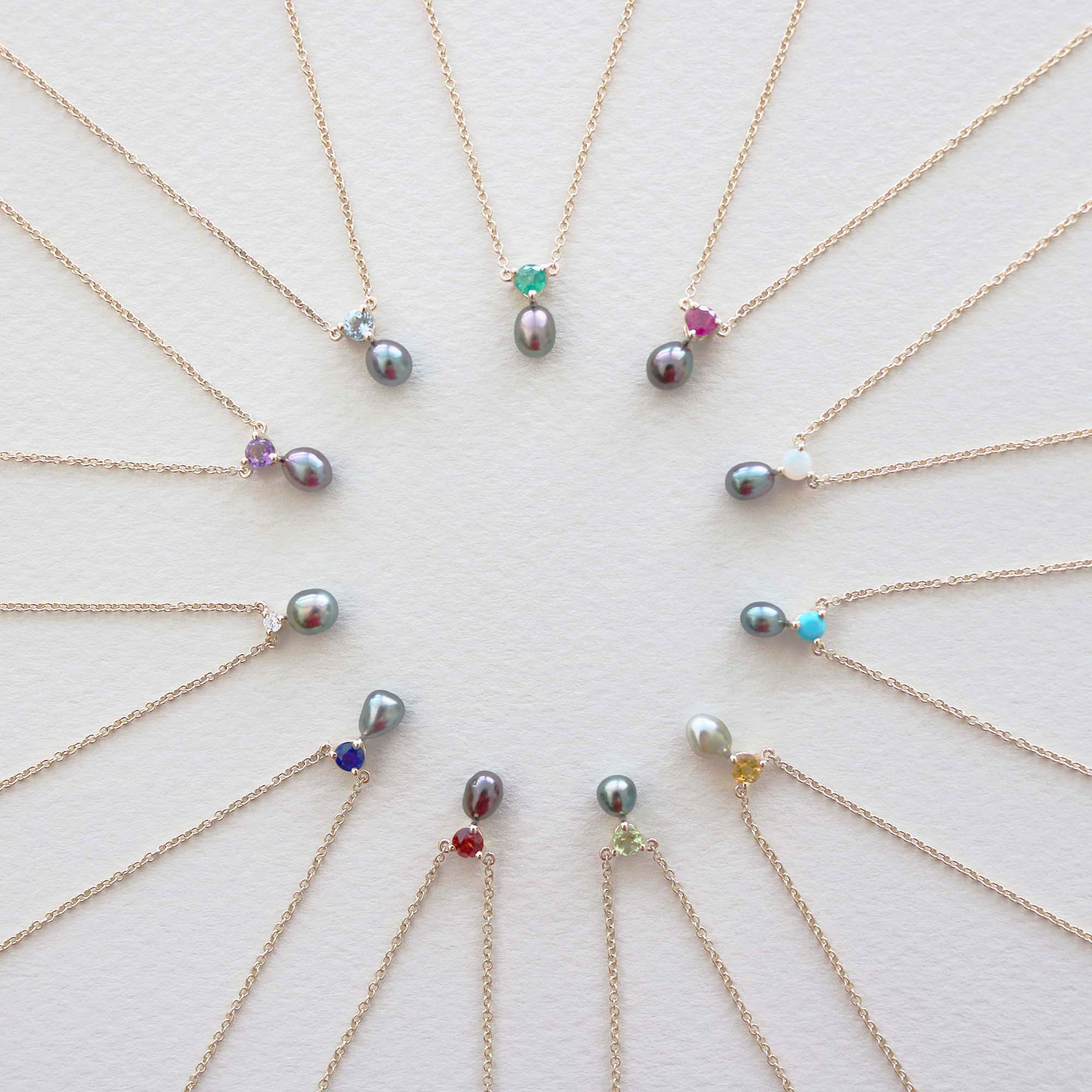 Birthstone & Keshi Necklace
Hinerava's Coquina Collection presents this selection of birthstones matched with exceptional Tahitian keshis, discreetly mounted in a 14K yellow gold chain. A thoughtful and original necklace to give to your loved ones. A note to June births: pearl is your birthstone, therefore any of these necklaces befits you! Length: 40 cm with a 5 cm extension chain.
starting at USD 1778 . EUR 1634
Select options