Pearl Jewelry - Pendants
Showing all 14 results
Sometimes all we need is a little something extra to complement that nearly perfect outfit. A Tahitian pearl pendant adds that extra touch of class and elegance that every woman needs. At Hinerava Pearl Jewelry, we offer Tahitian pearl pendants that are appropriate to wear every day from lounging on a relaxing Sunday to going on a romantic night-out.
Pearl pendants also make the perfect gift whether it be for birthdays, anniversaries, or bridal occasions.
Hinerava's elegant pearl pendants and enhancers are made with the highest quality Tahitian Pearls and available in a rainbow of colors.
If you do not see the pearl pendant that you are looking for, please contact us to assist you.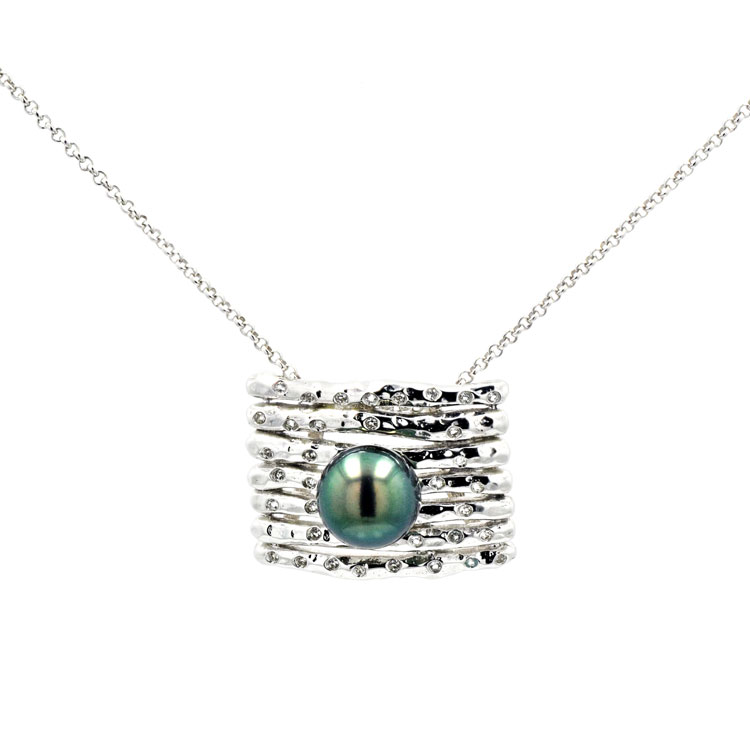 Coral Branch Pearl Pendant
Hinerava's Elements Collection features a necklace inspired by coral branches. Each brand is enhanced by glittering white topaz gems while a glowing Tahitian pearl rests at the center of the piece. The necklace is made of sterling silver and coated with rhodium (tarnish resistant). The chain is adjustable between 16-18".
USD 433 . EUR 378
Add to cart