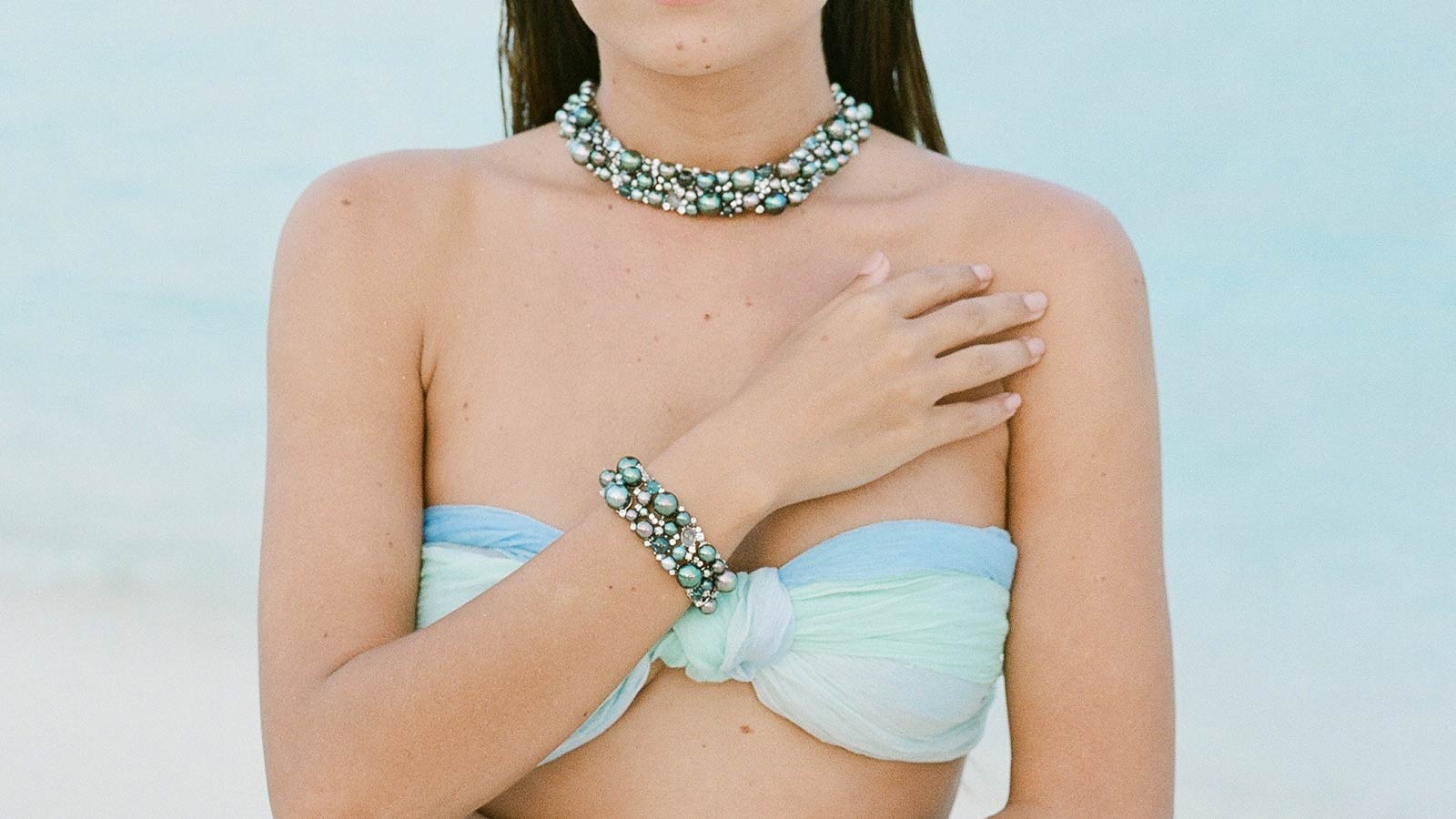 Privilège Collection

Transformation occurs brilliantly deep below the surface: a gem is unveiled from the earth while a pearl is born from the sea. The Privilège Collection is an homage to the extraordinary transformation that takes place from raw beauty into lavish creations. Lustrous pearls and dazzling gems are gloriously transformed into vibrant, luxurious jewels. Epitomizing prestige in every sense, the Privilège Collection is a marvel of Hinerava's most intricately ornate designs.
Aqua Tourmaline & Diamond Bangle
Hinerava's Privilège Collection features this elegant bangle made of a unique aqua toned tourmaline weighing 6.7 carats, surrounded by 0.33 carats of scintillating diamonds, set in 4.71 gr of 18K white gold. An exquisite 13mm light green Tahitian pearl sits opposite the tourmaline evoking Hinerava's philosophy of sophisticated simplicity.
In stock
Add to cart