Diamond Pearl Huggie, White Gold
Hinerava's Signature Collection features diamond huggie earrings, 0.22 carats, set in 14K white gold. Impeccably matched Tahitian pearls dangle from diamond hoops. These versatile earrings allow the huggie to be worn with or without the pearl, resulting in two styles of earrings in one. Length: 3 cm.
You may also like…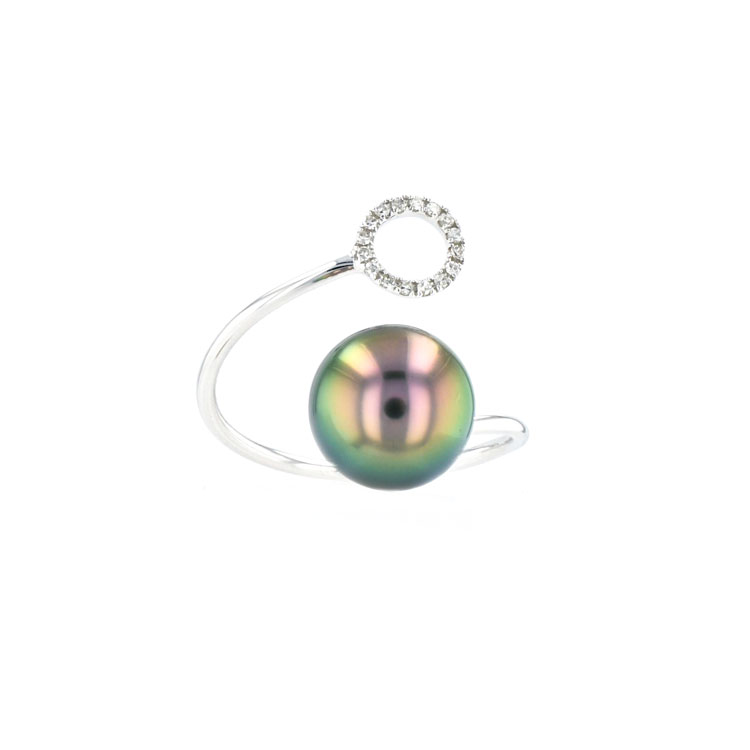 Circle Diamond Pearl Ring KW
Hinerava's Signature Circle Diamond ring features a striking white diamond circle, 0.05 carats, set in 14k white gold balanced with an exceptional Tahitian pearl of 9 mm.
starting at USD 1650 . EUR 1387
Select options
Diamond Circle Pearl White Gold Earrings
Hinerava's Signature Diamond Circle Pearl threader earrings feature a striking pavé white diamond circle, 0.20 carats, set in 14k white gold with an exceptional 10mm Tahitian pearl. Length: 10 cm
USD 2450 . EUR 2059
Add to cart