Harvest Strand Multicolor Pearl Sautoir
Hinerava's Signature Collection features the harvest strand, a striking display of the various specimens of Tahitian pearls, including round, circled, baroque, and every shape in between. In addition, our harvest strand showcases the vibrant rainbow of colors in which Tahitian pearls occur. Pearls range from 9 to 14 mm size pearls. The sautoir measures 94 cm and is finished with an 18K gold clasp. Each harvest strand is a truly unique work of art.
You may also like…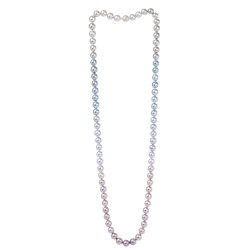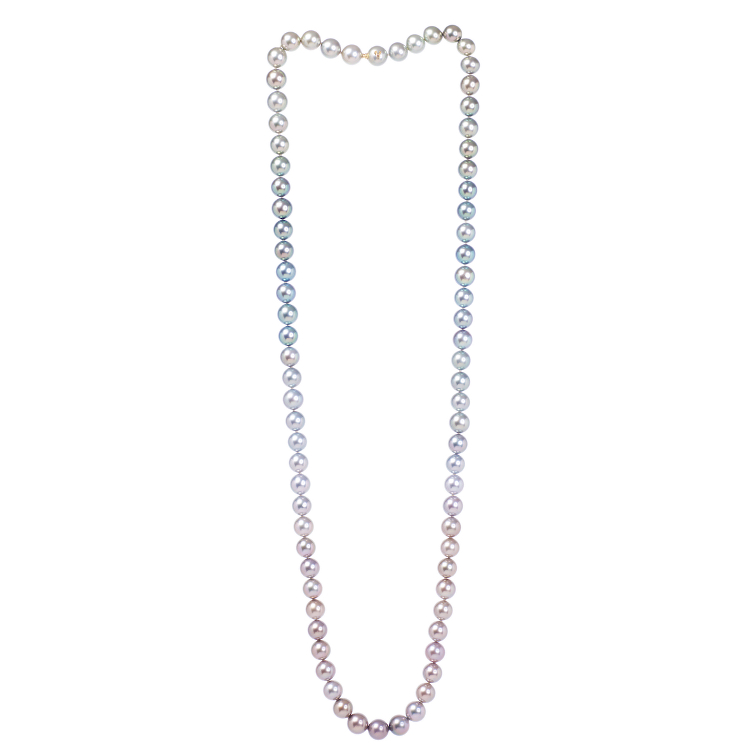 Pastel Ombre Sautoir
Hinerava's Signature Collection features a striking multicolored pastel Tahitian pearl necklace, composed of 77 pearls that flow perfectly from pistachio, aquamarine, lavender, and rose pearls. The sautoir length necklace is a testament to the beautiful natural colors of Tahitian pearls and its composition is a true work of art.
USD 26854 . EUR 24668
Read more