Palm Tree Vermeil Charm
Hinerava presents this tropical palm tree designed into a charm set in vermeil.
Related products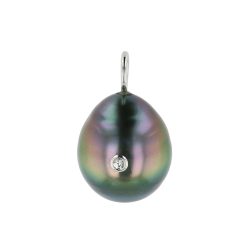 Pearl Charm with White Sapphire
Hinerava presents an exquisite Tahitian pearl charm, bezeled with a white sapphire, 0.012 carats, set in 14K white gold. The pearl size can vary from 9 to 11 mm.
starting at USD 247 . EUR 247
Select options