Palm Tree White Sapphire Charm
Hinerava presents this tropical palm tree designed into a charm paved with white sapphires, 0.08 carats, and set in 14K yellow gold.
Related products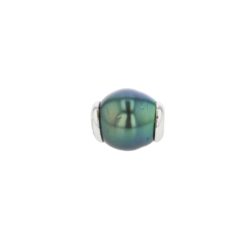 Pearl Charm for Silk
Hinerava's Coquina Collection features a pearl charm set in sterling silver. The pearl measures 9mm and has been designed to be thread on our colorful hand-dyed silk bracelets.
USD 112 . EUR 105
Add to cart