Snake Silver Charm
Hinerava presents this snake charm, set in sterling silver. Snakes represent fertility or a creative life force. As snakes shed their skin through sloughing, they are symbols of rebirth, transformation, immortality and healing.
You may also like…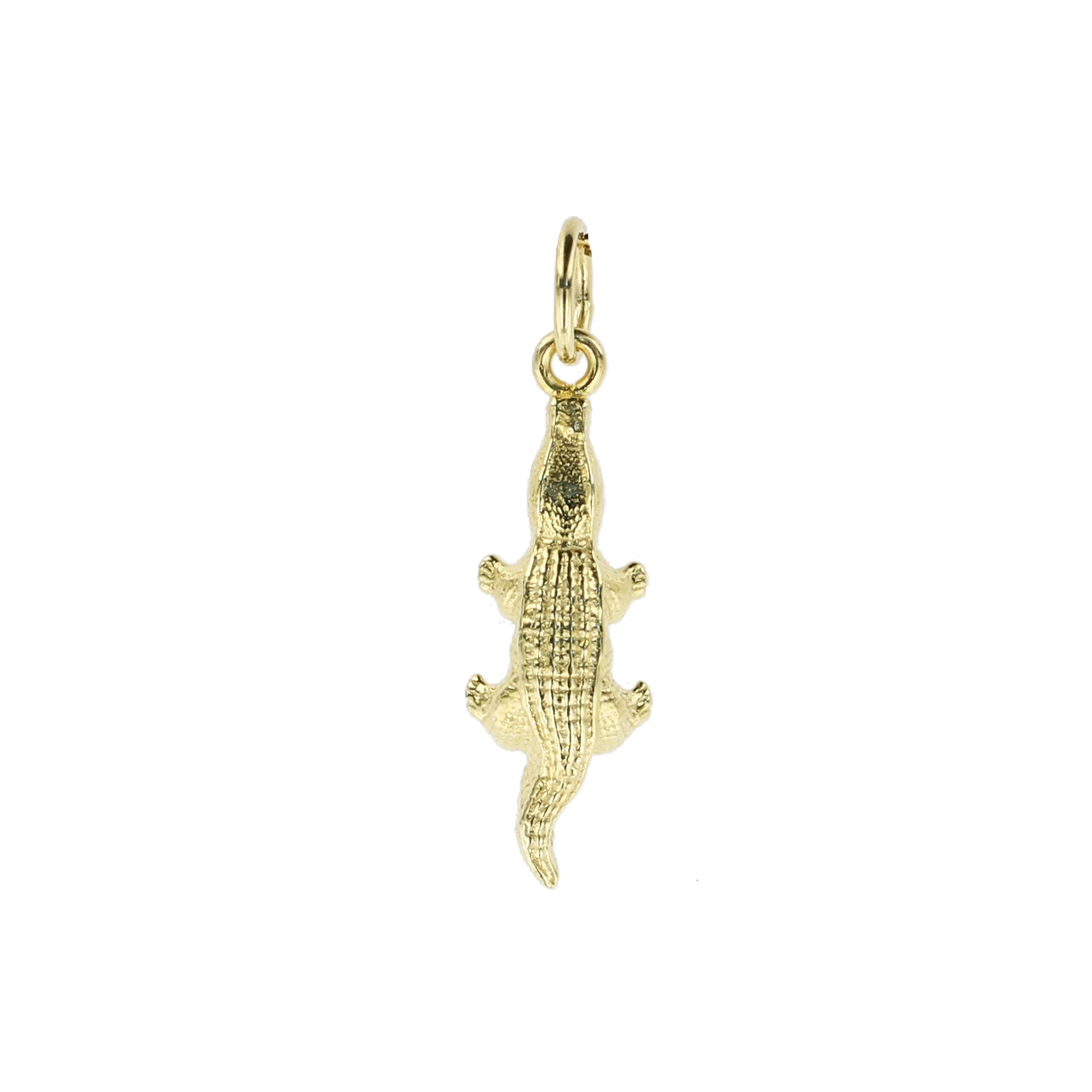 Crocodile Vermeil Charm
Hinerava presents this crocodile charm, set in vermeil. With their long lifespans, crocodiles are symbols of ancient wisdom and stealth.
USD 81 . EUR 75
Add to cart