Keshi Charm Necklace
Hinerava's Elements Collection presents a charming necklace featuring 31 Tahitian keshis charm set in sterling silver. Length : 46 cm
You may also like…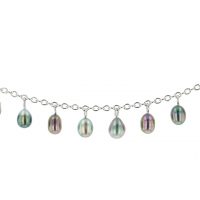 Keshi Charm Bracelet
Hinerava's Elements Collection presents a timeless bracelet made of exceptional colored keshis set in sterling silver. Length is 14 cm adjustable to 18 cm.
USD 1127 . EUR 966
Add to cart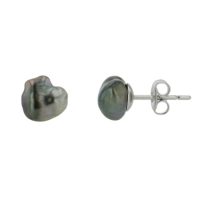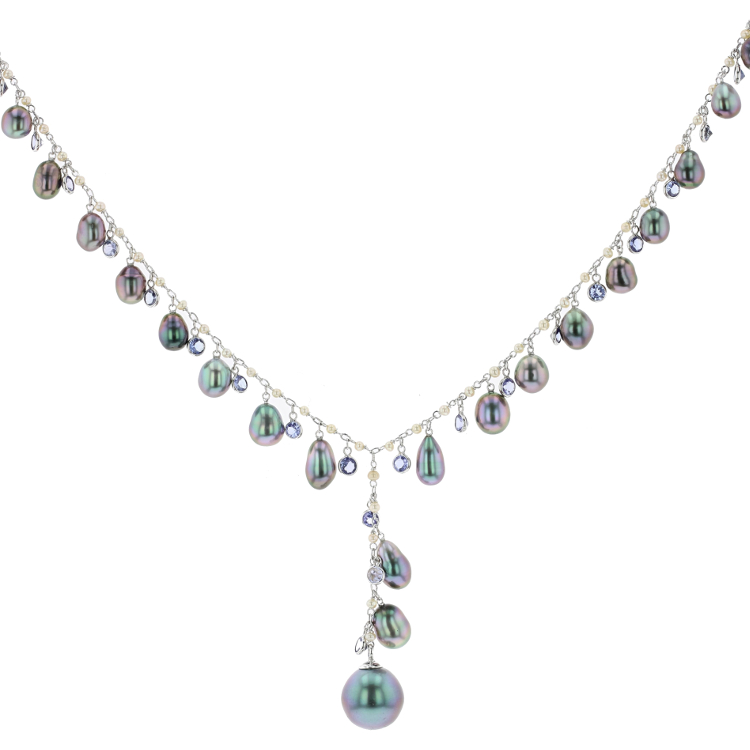 Lavender Keishi & Tanzanite Lariat
Hinerava's Poésie Collection presents an exquisite 4,25 carat tanzanite gemstone lariat set in 18K white gold with 26 beautiful lavender Tahitian keshis. Lenght: 26 cm. 
One of a kind.
USD 7353 . EUR 6303
Add to cart