Shell Collar with Keshi
Hinerava presents this ocean-inpired shell collar necklace with an exquisite baroque keshi, mounted in sterling silver. A gorgeous design to wear on warm summer days.
You may also like…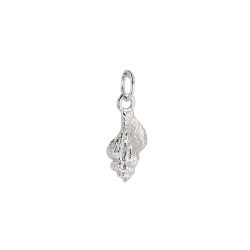 Shell Silver Charm
Hinerava presents this shell charm set in sterling silver and inspired by the ubiquitous French Polynesian shell, Coralliophila.
USD 100 . EUR 101
Add to cart