Shell Earrings with Keshi
Hinerava presents ocean-inpired shell earrings with two exquisitely appointed baroque keshis, mounted in sterling silver. A gorgeous design to wear on warm summer days.
You may also like…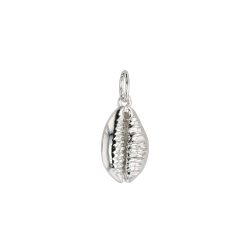 Cowrie Shell Silver Charm
Hinerava presents this ocean-inspired cowrie shell charm, set in sterling silver. This shell is inspired by the ubiquitous French Polynesian shell Ventriculus.
USD 63 . EUR 55
Add to cart