Pearl Charm
starting at USD 126 . EUR 126
Hinerava presents this Tahitian pearl charm, set in 14K yellow gold. The pearl size can vary from 8 to 13 mm.
Related products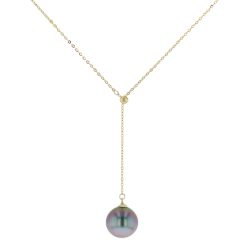 Adjustable Single Pearl Yellow Gold Necklace
Hinerava's Signature Collection features a delicate adjustable pearl necklace, composed of a single 10mm Tahitian pearl, set in 18K yellow gold. Lenght: 25 cm.
This necklace is available in yellow and white gold.
USD 669 . EUR 671
Add to cart