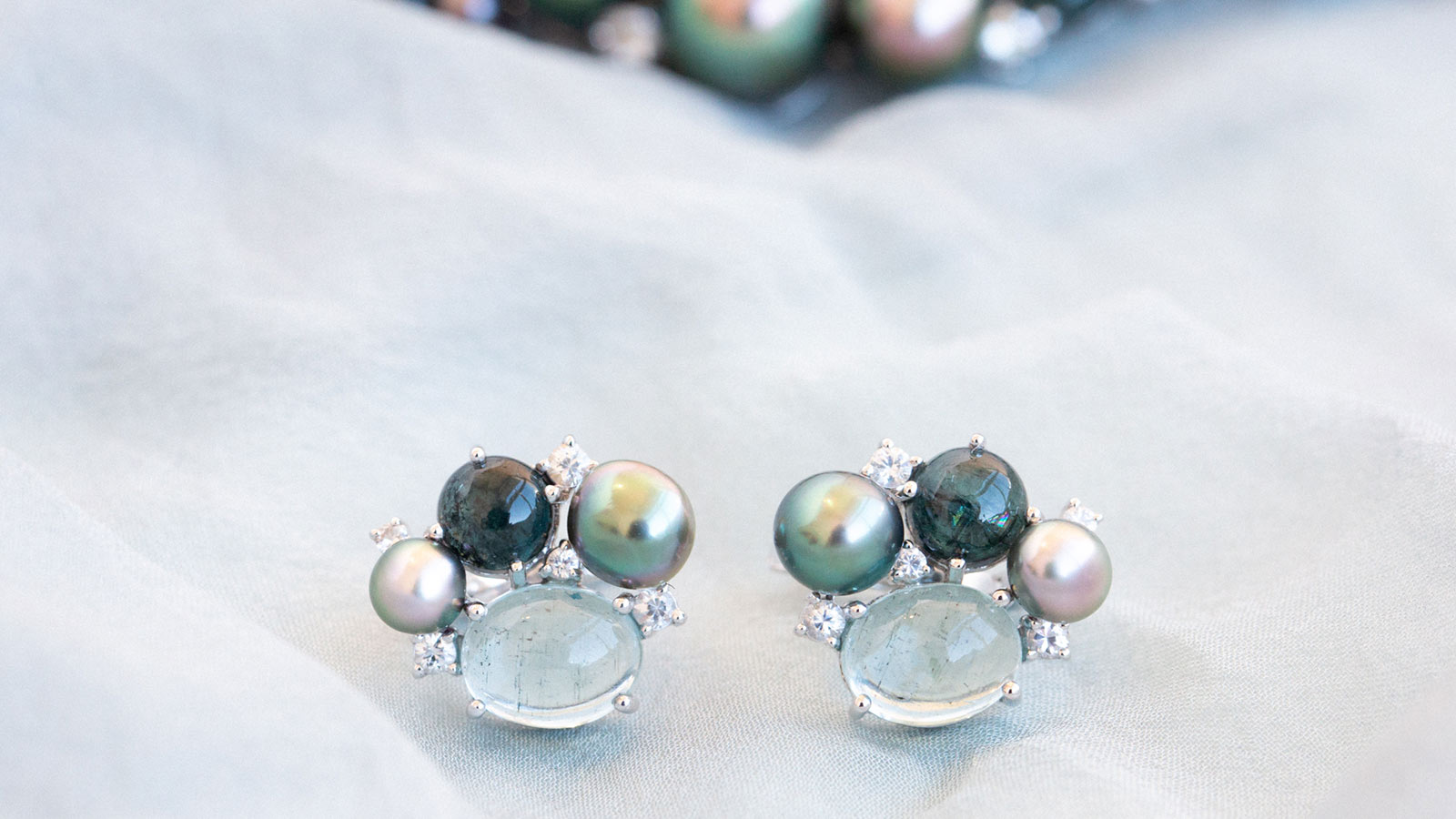 Pearl Jewelry - Earrings

When it comes to the final touch to an impeccable outfit, our collection of Hinerava Pearl earrings is here for you. Tahitian pearl stud earrings complement a classic dress or pencil skirt, while glamorous dangling earrings make the perfect statement for a night in the city.From pearl hoops, studs, dangling, or novelty whimsical earrings, Hinerava offers pearl earrings for every mood and occasion. Our collection of elegant designs incorporates perfectly matched Tahitian Pearls in a dizzying array of colors.
If you do not see the pair of pearl earrings that you are looking for, please contact us to assist you.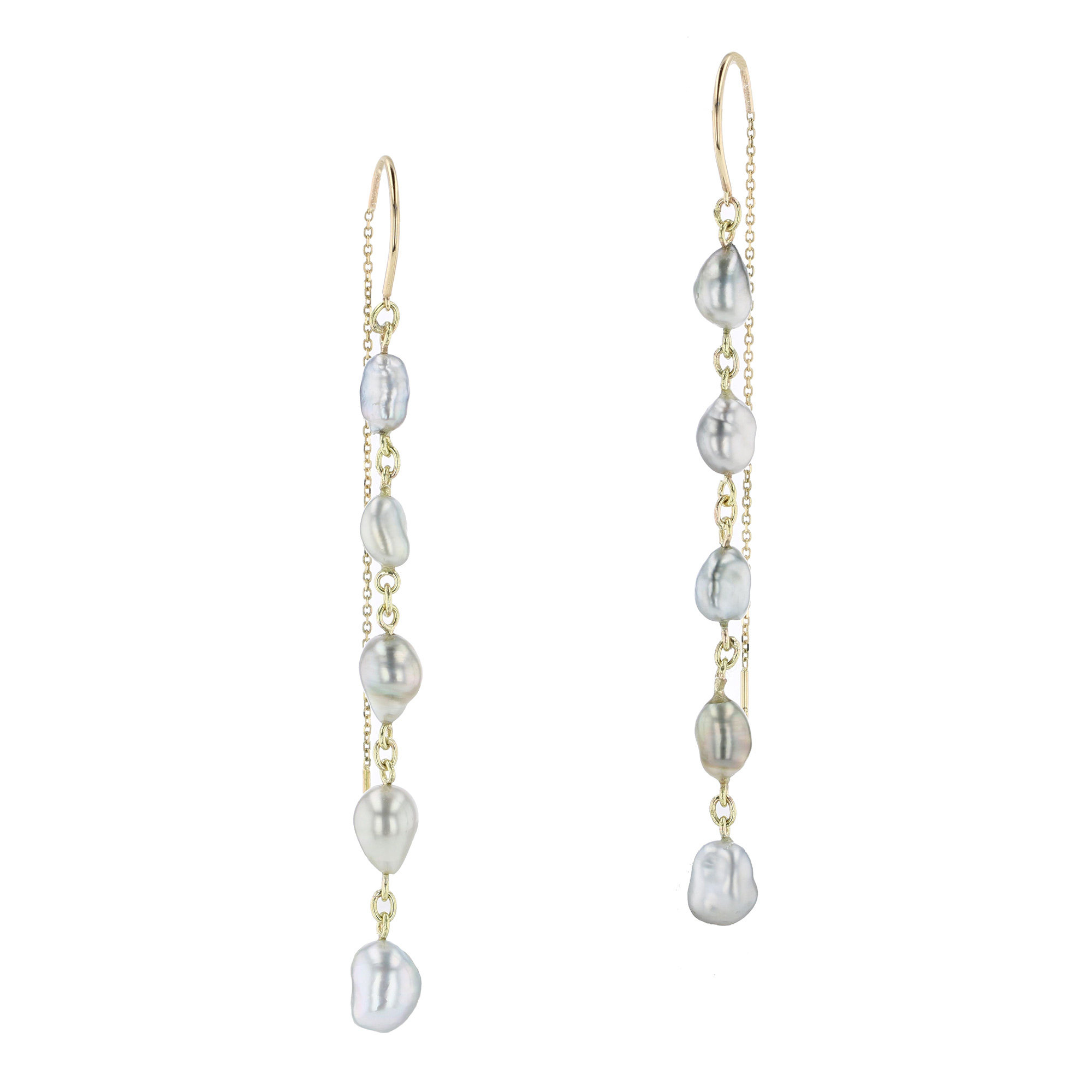 Long Threader Keshi Chain Earrings
Hinerava's Nacara Collection presents this elegant pair of threader earrings made of a 14K yellow gold keshi chain measuring 50 mm, with exquisitely irregular keshi pearls. A minimalistic Hinerava design with airy esthetic that is ever so feminine.
USD 1143 . EUR 981
Add to cart