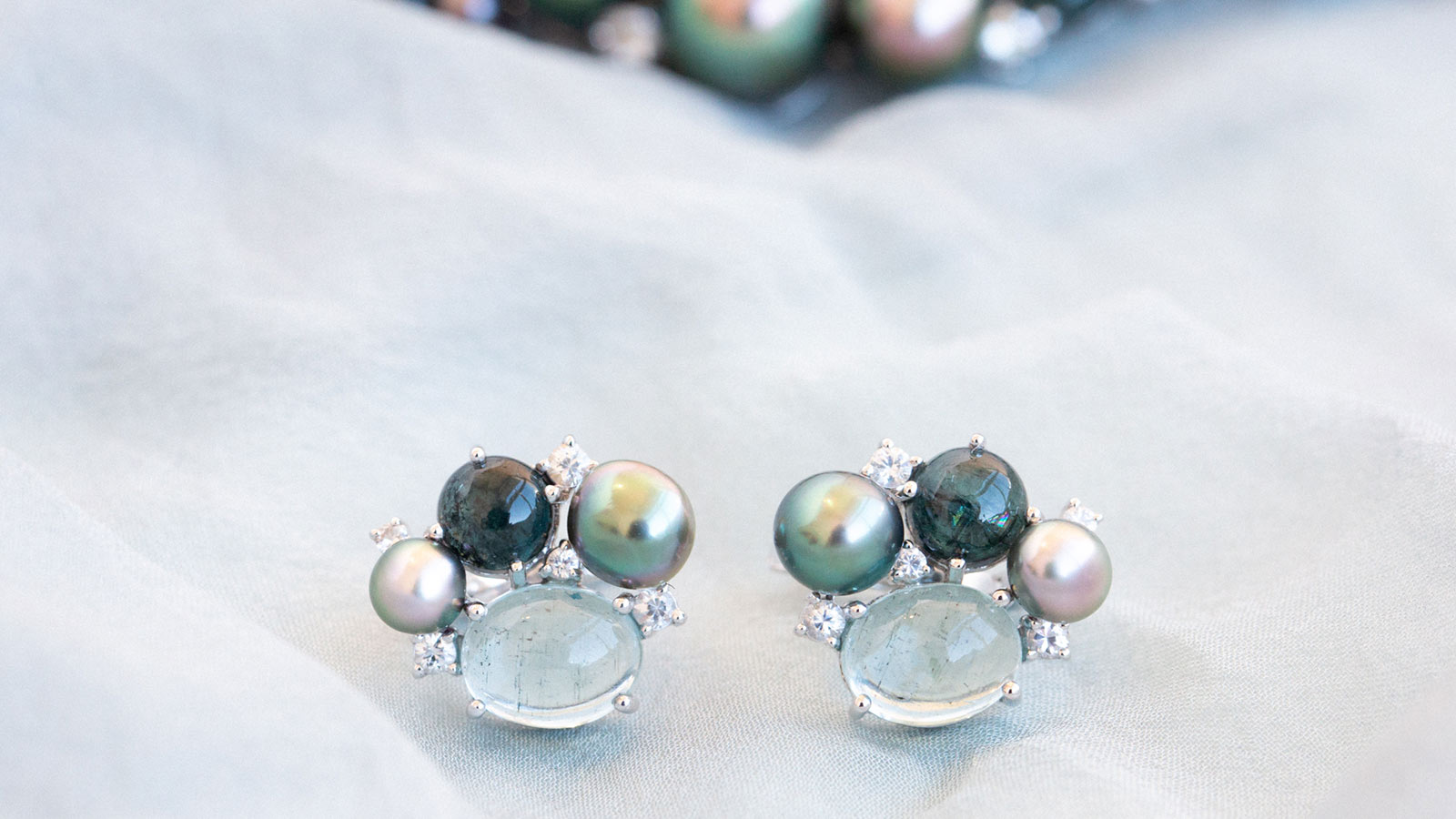 Pearl Jewelry - Earrings

When it comes to the final touch to an impeccable outfit, our collection of Hinerava Pearl earrings is here for you. Tahitian pearl stud earrings complement a classic dress or pencil skirt, while glamorous dangling earrings make the perfect statement for a night in the city.From pearl hoops, studs, dangling, or novelty whimsical earrings, Hinerava offers pearl earrings for every mood and occasion. Our collection of elegant designs incorporates perfectly matched Tahitian Pearls in a dizzying array of colors.
If you do not see the pair of pearl earrings that you are looking for, please contact us to assist you.
Multi Sapphire & Keshi Charm Earrings
Hinerava's Poésie Collection presents an exquisite pair of earrings made of exceptional Tahitian pearls and keshis, with brilliant yellow, pink and blue sapphires, 1.42 carats, mounted in 18K yellow gold. Each sapphire boasts a different shape with round, square and emerald cuts. This quintessential Hinerava design is a discreet expression of romanticism and everlasting elegance. Length: 4 cm. Gold weight 1 gr.
USD 1946 . EUR 1652
Add to cart