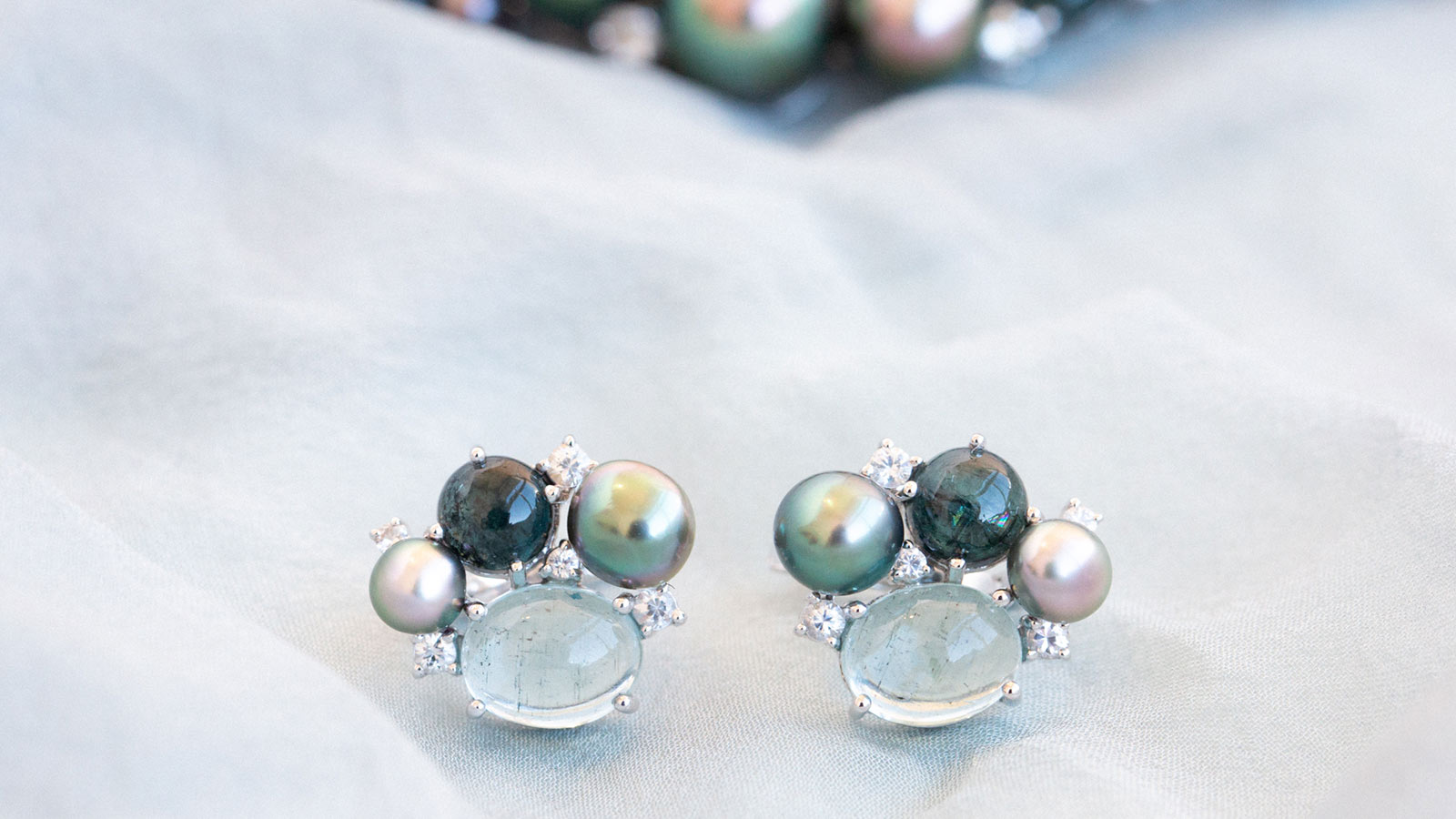 Pearl Jewelry - Earrings

When it comes to the final touch to an impeccable outfit, our collection of Hinerava Pearl earrings is here for you. Tahitian pearl stud earrings complement a classic dress or pencil skirt, while glamorous dangling earrings make the perfect statement for a night in the city.From pearl hoops, studs, dangling, or novelty whimsical earrings, Hinerava offers pearl earrings for every mood and occasion. Our collection of elegant designs incorporates perfectly matched Tahitian Pearls in a dizzying array of colors.
If you do not see the pair of pearl earrings that you are looking for, please contact us to assist you.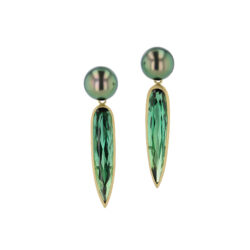 Satin Bezel Detachable XL Elongated Pear Cut Green Tourmaline Earrings
This striking pair of earrings features two pear cut green tourmaline gemstones weighing 10.57 carats, perfectly matched to two green 9mm Tahitian pearls, mounted in 18K yellow gold bezel with satin finish. These versatile earrings are designed to be worn with or without the tourmalines, resulting in two styles of earrings in one. The deep verdant hues of this ring are a symbol of vitality and a tribute to the luxurious flora of French Polynesian islands.
In stock
Add to cart