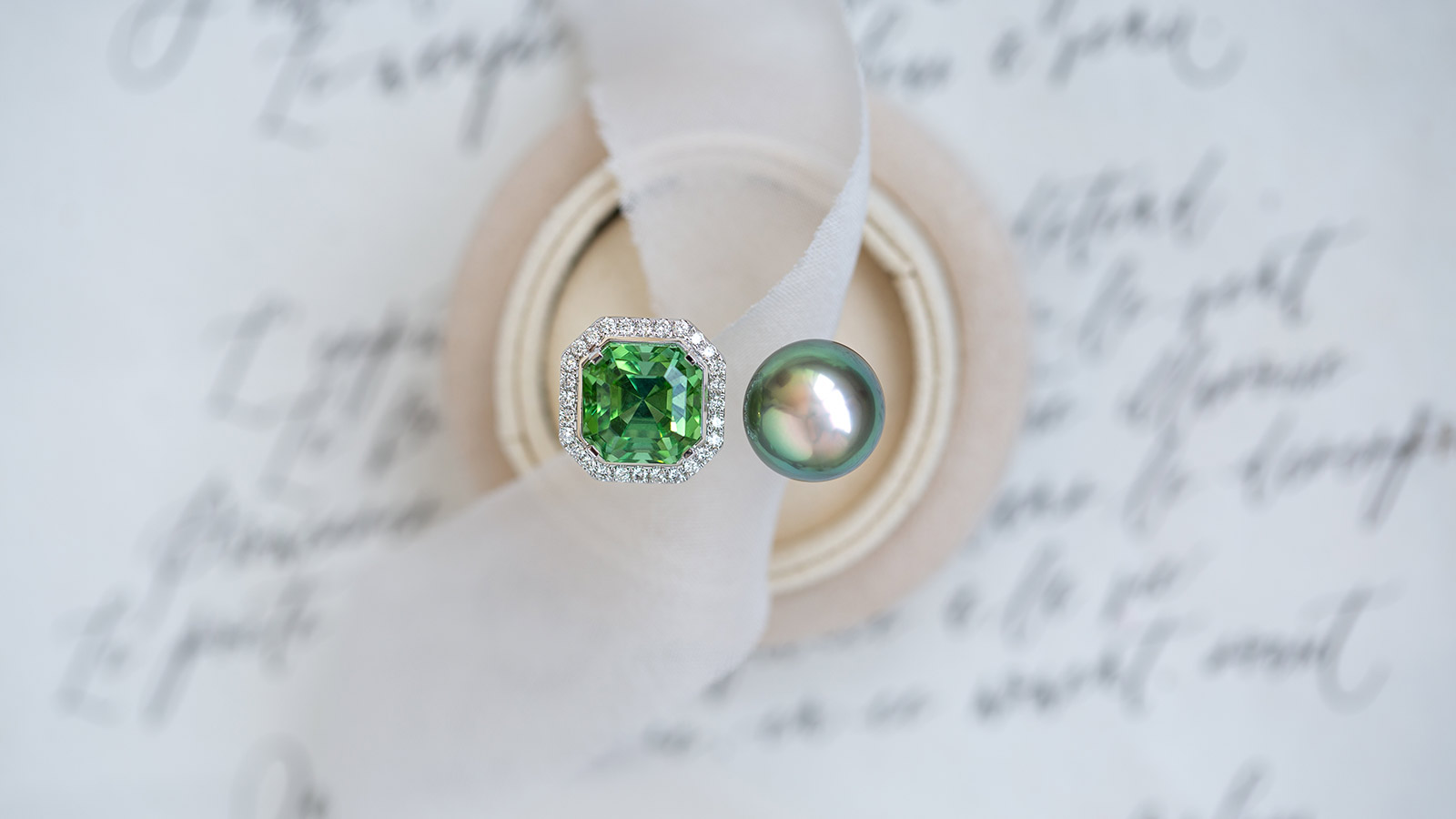 Pearl Jewelry - Rings

Hinerava Pearl Jewelry understands that rings make a quintessential statement. From sophisticated cocktail rings, elegant bridal rings, to solitaire pearl rings, Hinerava's pearl ring collection is carefully curated to meet every woman's desires. Whether you are celebrating an engagement, anniversary, birthday or even if you simply wish to carry a Tahitian pearl memento from our islands, a Tahitian pearl ring is the perfect gift. Find our extensive collection of Tahitian pearl rings, created using flawless pearls in a rainbow of natural colors.
If you do not see the pearl ring that you are looking for, please contact us to assist you.
Blue Sapphire Urchin Ring
Hinerava presents this outstanding urchin ring paved with blue sapphires weighing 1.27 carats, with a lovely keshi in its center, and set in 14K yellow gold. The stones are set in a unique fashion as to mimic the spiny nature of an urchin and its design is an ode to the ubiquitous "vana" found in French Polynesia.
starting at USD 2295 . EUR 1970
Select options