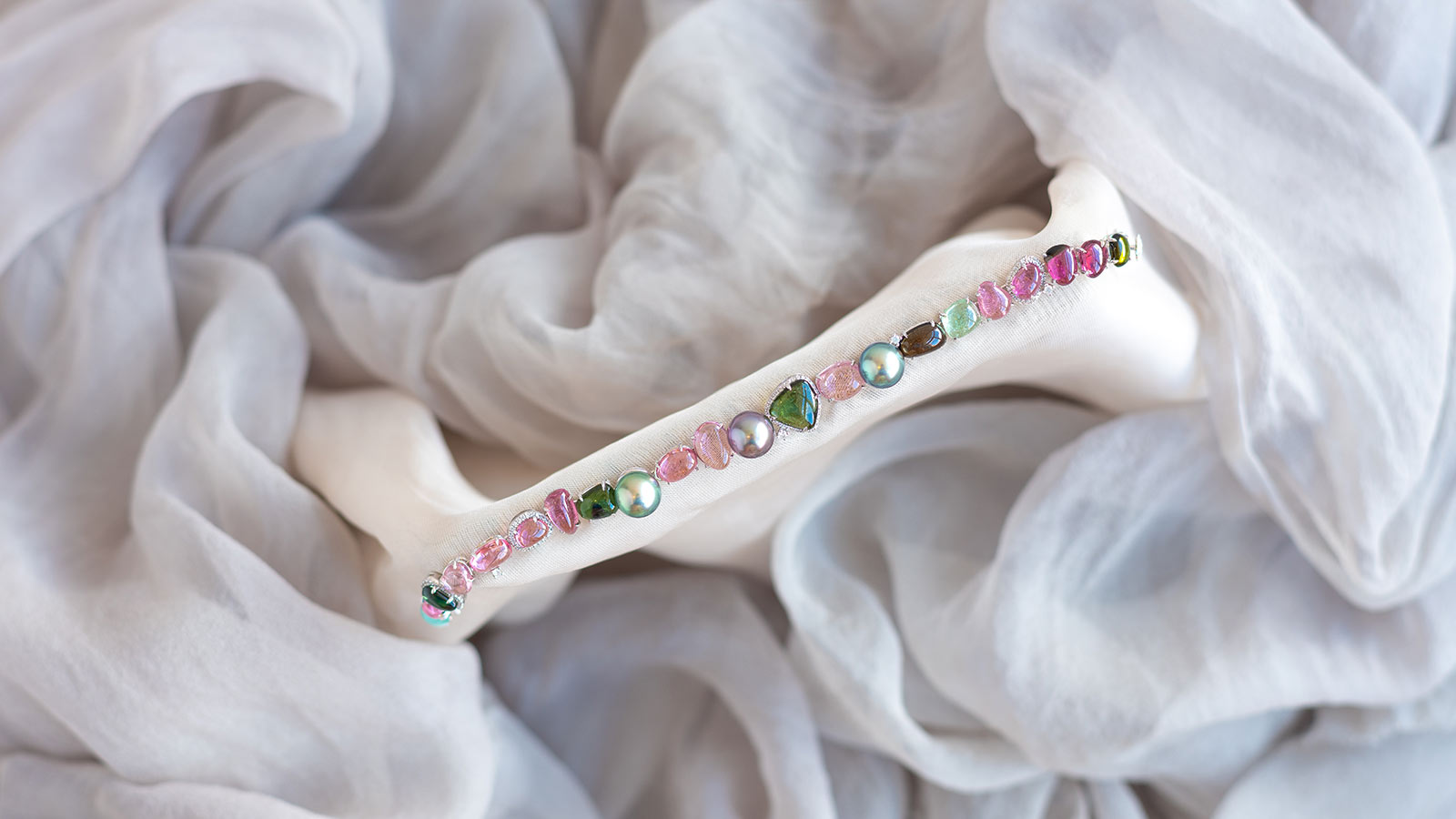 Pearl Jewelry - Bracelets

Here at Hinerava Pearl Jewelry, we absolutely adore bracelets. They're perfect for mixing, matching, and layering. From your most casual days to celebratory moments such as bridal engagements or anniversaries, a go-to bracelet is a must in any jewelry collection. Cultured Tahitian pearls make an unforgettable lustrous statement. Hinerava Pearl Jewelry creates Tahitian pearl bracelets that are feminine, sophisticated, and always elegant. Our styles include bangles, cuffs, boho-chic leather and silk, and the classic row of pearls. You can find various shapes of pearls, from round, baroque to keshi in a spray of colors.
If you do not see the pearl bracelet that you are looking for, please contact us to assist you.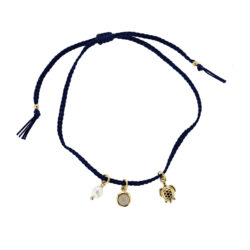 Navy Blue Chalcedony Turtle Cord Bracelet with Keshi
Hinerava's Tetiaroa Collection introduces an adjustable bracelet made with trendy charms: a chalcedony, a beautiful keshi and a vermeil or sterling silver turtle, mounted on a navy blue cord. The purchase of this bracelet contributes to our
Giving Back
program, where Hinerava dedicates funds to Tetiaroa Society in the preservation of the marine environment. With every bracelet purchased, a turtle is saved.
starting at USD 175 . EUR 163
Select options