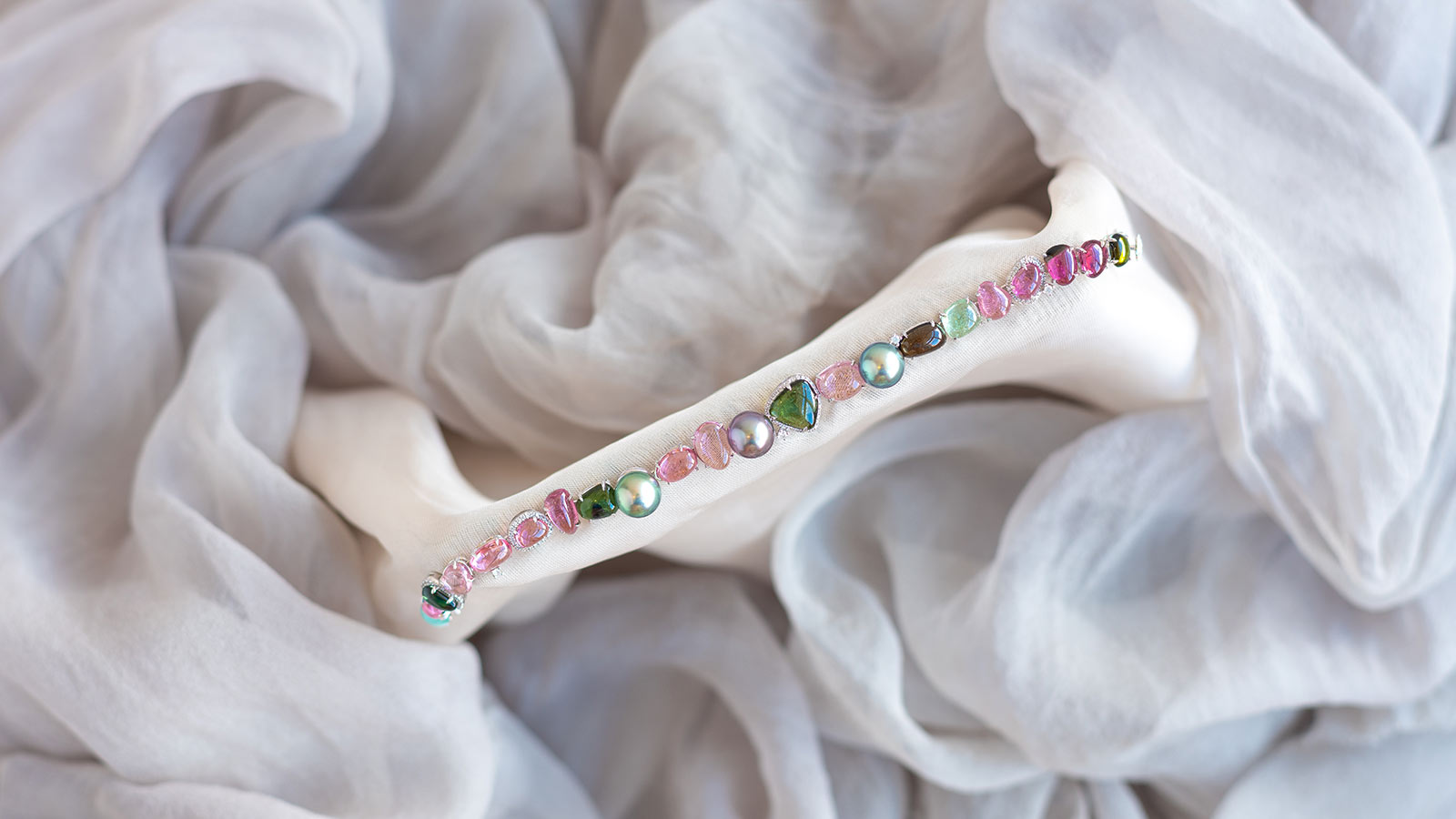 Pearl Jewelry - Bracelets

Here at Hinerava Pearl Jewelry, we absolutely adore bracelets. They're perfect for mixing, matching, and layering. From your most casual days to celebratory moments such as bridal engagements or anniversaries, a go-to bracelet is a must in any jewelry collection. Cultured Tahitian pearls make an unforgettable lustrous statement. Hinerava Pearl Jewelry creates Tahitian pearl bracelets that are feminine, sophisticated, and always elegant. Our styles include bangles, cuffs, boho-chic leather and silk, and the classic row of pearls. You can find various shapes of pearls, from round, baroque to keshi in a spray of colors.
If you do not see the pearl bracelet that you are looking for, please contact us to assist you.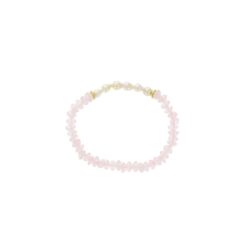 Rose Quartz & Keshi Child Stretch Bracelet
Hinerava's Nacara Collection features a bracelet with rose quartz roundelles and 5 natural keshi, mounted on a stretch elastic for ease and comfort. This adorable stretch bracelet is made in a child size for the perfect gift for your little one. Don't forget mom, as this design is made in adult size for a matching mommy-daughter pair.
USD 167 . EUR 168
Add to cart