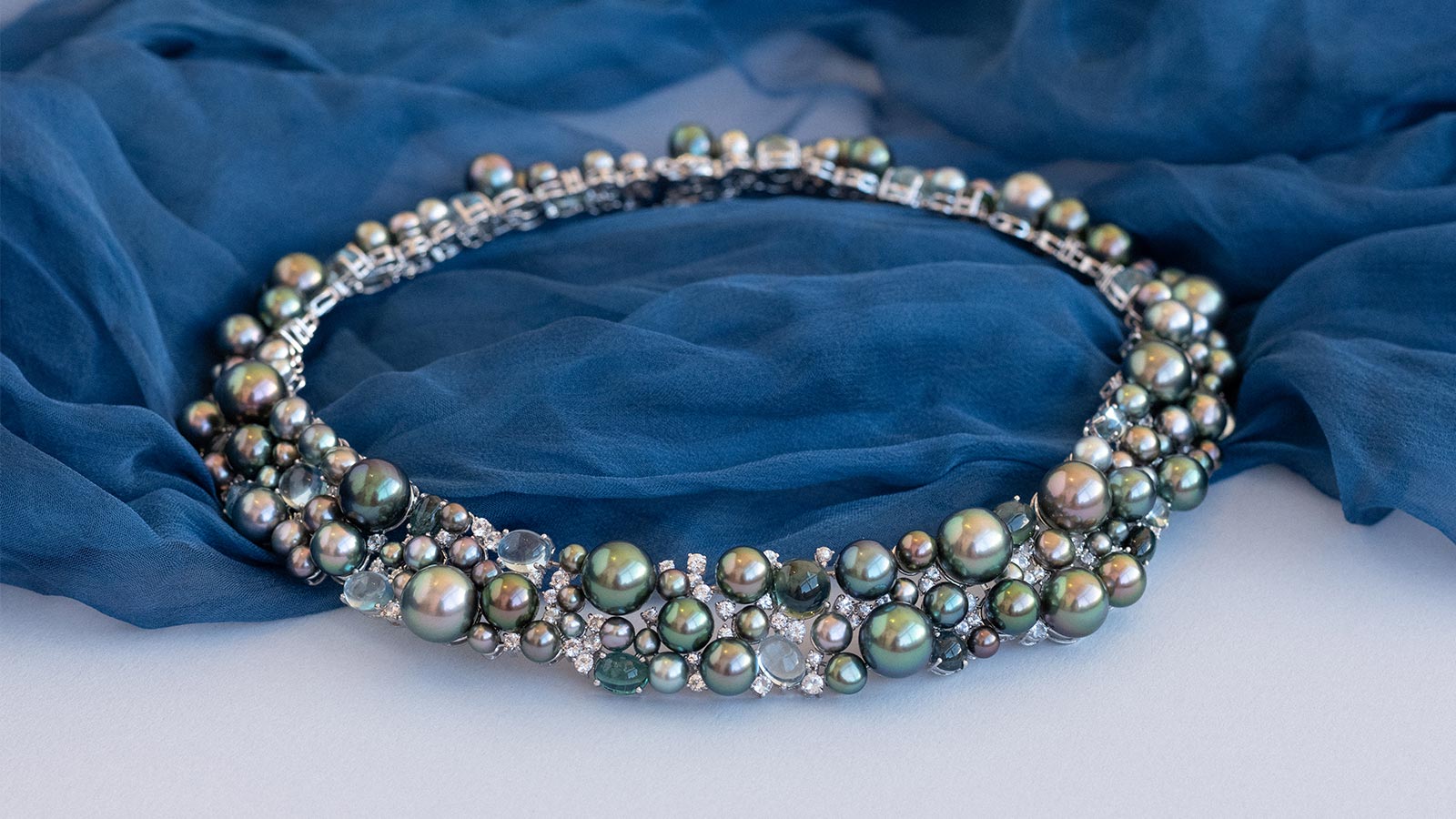 Pearl Jewelry - Necklaces

Is there anything better than the perfect Tahitian pearl necklace? A long Tahitian pearl sautoir makes you feel chic and glamorous while a lariat that falls just-so makes you feel beautiful, even sexy. At Hinerava Pearl Jewelry, we've curated our Tahitian pearl necklaces to help you find one that meets your personal style or celebratory occasion.
From bibs, chokers, sautoirs, lariats, tassels to multi-layered necklaces, discover pearl necklaces for all occasions.
Naturally lustrous, our pearl necklace collection features the finest quality, hand-selected cultured pearls in a spray of colors.
If you do not see the Pearl Necklace that you are looking for, please contact us to assist you.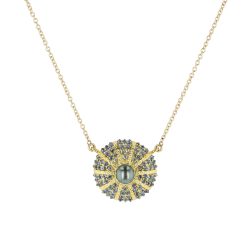 Blue Sapphire Urchin Necklace
Hinerava presents this outstanding necklace composed of an urchin-shaped medaillon paved with blue sapphires weighing 1.27 carats, a lovely keshi in its center, and set in 14K yellow gold. The stones are set in a unique fashion as to mimic the spiny nature of an urchin and its design is an ode to the ubiquitous "vana" found in French Polynesia. Length: 42cm.
USD 3112 . EUR 2683
Add to cart